Mar 15 - Mar 20, 2016
Austin, TX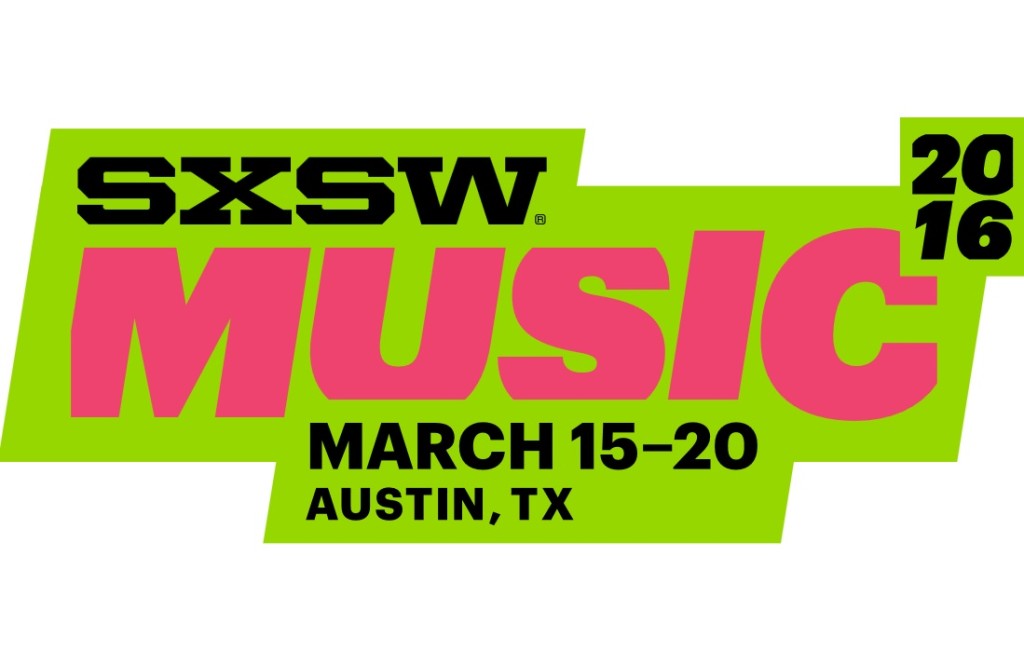 The South by Southwest Music and Media Conference (SXSW) offers unmatched access to ideas and global viewpoints on an increasingly borderless industry. It aims to educate and inspire musicians and professionals alike, with sessions attended by over 30,000 registrants and showcasing artists. A large multi-industry trade show exhibition, Music Gear Expo and daytime stage performances round out the day while evenings are devoted to the SXSW Music Festival, which showcases over 2,200 acts ranging from the unsigned to the iconic.
ATTENTION SXSW Music 2016 Showcasing Artists:   We cross-referenced our list of unregistered artists with this year's SXSW showcase line-up and identified nearly 255 artists whose unclaimed royalties total more than $175K. Are you an artist showcasing at SXSW Music 2016? Check here to see if you have SoundExchange royalties waiting to be collected. Not showcasing at SXSW Music 2016 but still an artist (or copyright owner)? You may have royalties awaiting collection too. Search our database of unregistered artists and copyright owners.
SOUNDExchange SESSIONS will rock Austin again this year at SXSW Music 2016!  On Friday, March 18th, we're taking over famed live music venue, Stubb's BBQ—and we'd love to see you there!  We've got some great acts performing on the main stage outside and a few rising singer-songwriters taking the smaller stage inside.
Outdoor Main Stage
DMA's – 8:00pm
Everything Everything – 9:00pm
Crystal Castles – 10:00pm
Charli XCX & Sophie – 11:00pm
Santigold – 12:00am
Indoor Small Stage
The Heirs – 8:40pm
The Greeting Committee – 9:40pm
Barns Courtney – 10:40pm
Skizzy Mars – 11:40pm
Weathers – 1:00am
SoundExcHANGe @ SXSW Music 2016
Calling All SXSW Starving Artists: SoundExchange invites you to fill up your plate—and your wallet!
We have digital performance royalties waiting for YOU! If you're NOT a registered member of SoundExchange, you're NOT collecting your hard earned money. But you could be—registration is FREE!
And you know what else is FREE? Lunch. That's right; we're treating all SXSW 2016 showcasing artists who have not yet registered to FREE BBQ at Iron Works BBQ (100 Red River Street) on Thursday, March 17 between 11am and 2pm.
Already registered? Your lunch is on us too! However, as a registered SoundExchange artist, you're only collecting your U.S. digital performance royalties. In order for you to collect your INTERNATIONAL royalties, you must be a SoundExchange MEMBER. Upgrade your registration to MEMBERSHIP today!
When you're done wiping the BBQ sauce off your face, stick around to chat with a SoundExchange representative. We can answer any questions you may have about SoundExchange and clue you in on why being a registered MEMBER is so important to your career.
Can't join us at the SoundExcHANGe? No worries! Take a break, grab a free snack and hang out with us at the SXSW Artist Gifting Lounge in the Austin Convention Center from March 16th-19th.
Panels Featuring SoundExchange:
Advocating for Musicians: Why DC Matters

Date: Mar 17, 2016

Time: 2:00-3:00pm

Location: Austin Convention Center, Room 10C

Featuring: Julia Massimino, VP, Global Public Policy

Panel Description: Government advocacy is important to make sure that the voices of independent artists are heard by policy makers in Washington, DC and in your states and cities. Many laws and policies are being changed, re-considered, or discussed which could have wide-ranging impacts on musicians, their royalties, and even their ability to tour easily in other countries. It is only possible to actively fight for your fair share in a changing market-place by speaking up. Why? The companies, services, and collectives are speaking up - your voice needs to be part of the conversation. This panel will tell attendees just how to go about doing this important work!

We All Scream for My Stream

Date: Mar 19, 2016

Time: 2:00-3:00pm

Location: Austin Convention Center, Room 9BC

Featuring: Brad Prendergast, Senior Counsel, Licensing & Enforcement

Panel Description: Streaming remains simultaneously the most promising and frustrating development in the digital music revolution. It's all the rage and causes rage. Questions and uncertainty abound. Where is the money? Who pays what for what? Why? Why not? What is it worth? AAHH! Prominent lawyers make the courts face the music by addressing these and other legal issues while other industry lawyers react, engage, and try to assist clients plan for the future.